Hotel near the beach in Villeneuve-Loubet
---
Villa Azur, charming hotel in Villeneuve-Loubet, offers you a dream holiday in an upmarket establishment, located on the beach. We suggest 24 comfortable rooms, some of which enjoy a 180 ° C view of the Mediterranean Sea. Also enjoy our terrace which also enjoys an exceptional point of view. You can enjoy a glass of champagne, one of our gourmet dishes, prepared with passion by our chef and your breakfast, to start the day.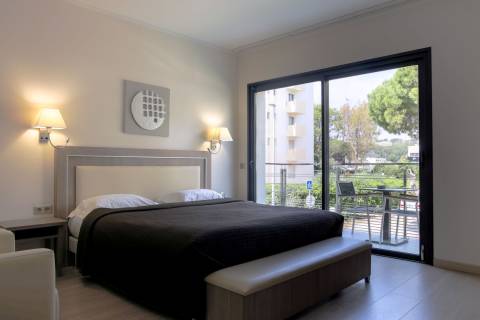 A night in a quiet hotel in Villeneuve-Loubet
---
Villa Azur offers a pleasant stay in one of its 24 comfortable rooms close to a sandy beach. Our accommodations are air-conditioned, and have very nice balconies with view on the street or sea view. These accommodations have all the facilities necessary for your stay on the French Riviera: TV, Wi-Fi, hairdryer, safe, minibar, etc. Our rooms are soundproof, the assurance of a quiet and perfectly relaxing stay.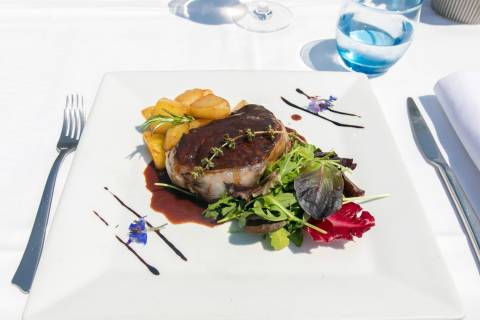 Gastronomic stopover on the French Riviera
---
For a lunch break or a romantic dinner by the sea, the restaurant of our 4-star hotel in Villeneuve-Loubet welcomes you for lunch and dinner in an exceptional setting. Our chef invites you to discover his gastronomic cuisine, through dishes that will delight the most gourmets. Our menu offers dishes inspired by Italian cuisine, rich, tasty and refined. Our roof terrace is also a perfect place to enjoy a glass of champagne, comfortably installed, and your eyes riveted on the Mediterranean Sea.